Meet the Doctors and Staff
Dr. Kevin Borntreger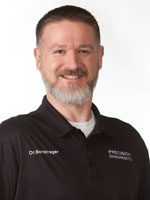 Dr. Borntreger was born and raised in St. Elmo. He received his Doctor of Chiropractic degree from Palmer College of Chiropractic in Davenport, Iowa. Before attending Palmer, Dr. Borntreger completed his undergraduate studies at Eastern Illinois University and graduated with his Bachelor of Science degree in Biological Sciences. While pursuing his chiropractic studies, Dr. Borntreger focused his time on learning structural corrective techniques that offer both light force and manual adjusting/segmental corrective components. Dr. Borntreger also spent a great deal of time as both a technique class intern and extracurricular intern teaching chiropractic skills to students.
During his undergraduate studies, Dr. Borntreger was also an enlisted Infantry soldier in the Illinois Army National Guard out of Effingham. While enlisted, Dr. Borntreger served in Illinois and saw overseas missions in Poland and Afghanistan. In early 2010, Dr. Borntreger received an Honorary Discharge from the Army after over 6 years of service. Among Dr. Borntreger's service awards are the Army Commendation Medal and the Combat Infantryman Badge.
Faith, Family, and Freedom are of utmost importance in Dr. Borntreger's life. In his free time, Dr. Borntreger enjoys spending time with his wife and four sons.
Dr. Brianna (Siemer) Heuerman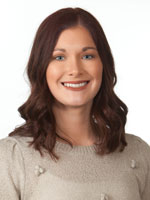 Dr. Brianna (Siemer) Heuerman was raised here in Effingham, Illinois. She graduated from St. Anthony High School in 2013. She then went on to go to the University of Southern Indiana and Logan University College of Chiropractic. She recently graduated from Logan University in December 2021.
After interning with Precision Chiropractic in the fall of 2021, Brianna decided to stay here to help the community that she grew up in. She has certifications in Activator and Acupuncture along with being trained in Sacral Occipital Technique (SOT) and Torque Release Technique (TRT).
In her free time, she loves to do yoga, teach tumbling, read, spend time with family, and be outdoors with her husband and two dogs. Her chiropractic goals are to get certified by the ICPA (International Chiropractic Pediatric Association) so she can help individuals in all stages of their life from infancy and up.
Annette Landrus – Front Desk Coordinator
Annette graduated in 2006 Cum Laude from Greenville College with a bachelor's degree in Leadership Organization. She moved to the Effingham area in 1999 with her husband, Jeff, for his work with the City of Effingham Fire Department. They have made the Effingham community their home where they have raised two daughters and now enjoy their role as grandparents to five grandchildren. Annette dedicated 15 years working in the area schools as a paraprofessional. She decided in 2015 to put her bachelor's degree to use and took on a new role in the business world. She joined Precision Chiropractic in February 2020 as part of our front desk team. She greets patients every day with her smile and listens to each of them making a personal connection. Annette helps in coordinating the office flow with scheduling, answering the phone, and making every patient feel welcomed.
Ashley Franklin – Accounts and Insurance Specialist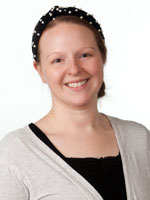 Ashley handles insurance & billing and is always ready with a smile when you come in. She has been at Precision Chiropractic since 2017. Ashley went to Lake Land College and graduated from the Massage Therapy program in 2018. She currently practices in Mattoon. She loves to approach life from a holistic standpoint. In her free time, she loves being with her daughter, family and being involved in her church.
Jade Lock – Front Desk Specialist
Jade is a resident of Cumberland County. She lives at home with her parents, younger brother, and two dogs, Jasper and Cooper. She is a senior at Cumberland High School and will graduate May 2022. She will finish this year with her CNA as a result of the Health Occupations course, and will continue her education at Eastern Illinois University this upcoming fall. While at EIU, she plans to go through the 4-year nursing program and graduate with a Bachelor of Science in Nursing (BSN). Outside of school, Jade enjoys reading, working out, shopping, and hanging out with friends.
Hours:

Monday: 7 AM - 7 PM
Tuesday: 7 AM - 7 PM
Wednesday: 7 AM - 7 PM
Thursday: 7 AM - 7 PM
Friday: 7 AM - 11 AM